Please use the following search bar to find listings.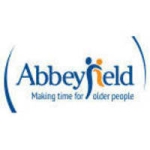 Business Description
At Abbeyfield we make time for our residents, and enhance their lives by bringing everyone together in homely and friendly houses that have established great links within their community.
This has been our mission for over 60 years and remains at the core of what we stand for today.
Everyone is welcome at Abbeyfield. Wherever you find us, you'll find we're warm, open and friendly.
Community is at the heart of Abbeyfield, where people come together to share meals, company, and enjoy life.
Abbeyfield is more than a home, it's a neighbourhood, a community, a family.