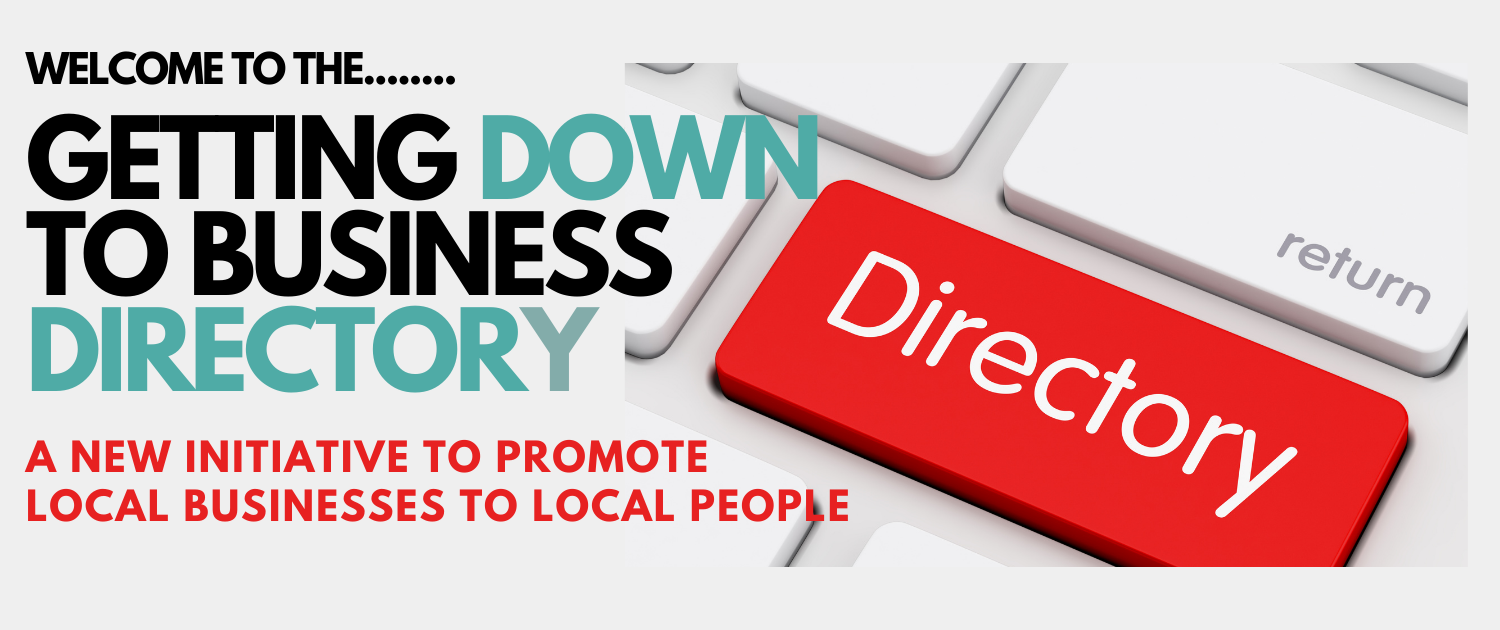 SUPPORTING LOCAL BUSINESS HAS NEVER BEEN MORE IMPORTANT
The Covid-19 crisis has highlighted how important the relationship between local businesses and local people really is.

The Getting Down To Business Directory aims to strengthen that relationship even further by creating a go to resource of local businesses, their products and their services.

If you are a local business serving local customers or clients then a listing on this Directory will help increase your on-line visibility and connect you to your local market place.

If you are a would-be-customer looking to buy from a local business then this is the place to find what (and who) you're looking for.