SUPPORTING LOCAL BUSINESS HAS NEVER BEEN MORE IMPORTANT
The Covid-19 crisis has highlighted how important the relationship between local businesses and local people really is.
The Getting Down To Business Directory aims to strengthen that relationship even further by creating a go to resource of local businesses, their products and their services.
If you are a local business serving local customers or clients then a listing on this Directory will help increase your on-line visibility and connect you to your local market place.
If you are a would-be-customer looking to buy from a local business then this is the place to find what (and who) you're looking for.
How it works
Securing the free Directory listing for your business couldn't be easier.  Simply complete the short on-line application form, submit it together with your business logo and we'll do the rest.
When you upload your listing information it will not appear on the site immediately.  All listing information will be reviewed by our team.  As soon as your listing has been approved and uploaded to the site you will receive an email confirming this.
Please note that we will accept listings only from legitimate businesses and reserve the right to refuse a request for listing if we are in any way unsure about the business or its activities.
Of course a Business Directory is only as good as the content it provides so please take the time to register your business and help to create an effective platform for selling local goods and local services, locally.
What do we mean by local?
Listing on the Getting Down To Business Directory is exclusive to businesses located within the Newry, Mourne and Down District Council area.  From Newry to Newcastle, Downpatrick to Dundrum, Ballynahinch to Bessbrook (and everywhere in between), if you're a local business you must secure your free listing.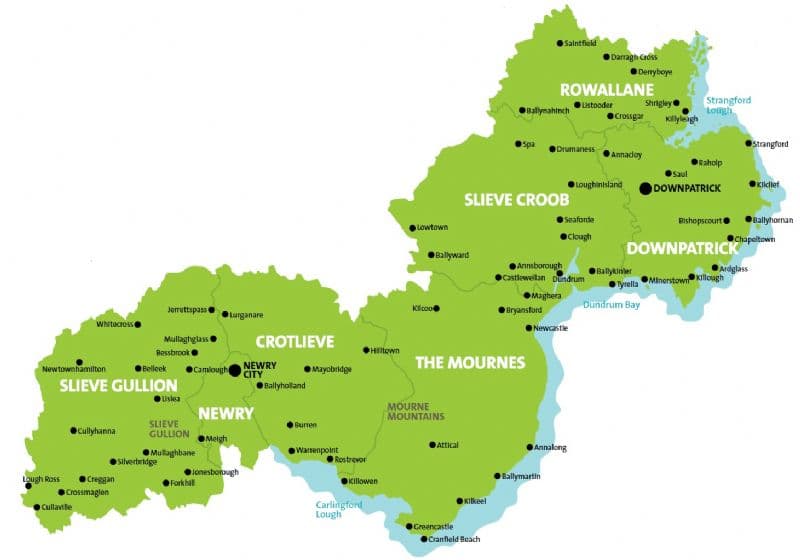 Please help us to promote the Directory
Please spread the word and encourage other businesses to sign up to the Directory.  The bigger the volume of listings the more useful the resource will be for your customer base.
We will be promoting the Directory to the local community using Digital Marketing channels so when you see our posts on Social Media or receive a e-zine or an email please share them with other local business owners as well as your customers so that we can start to build a Directory that delivers for everyone involved.
And our promotional activity will not only help you sell more goods or services to local people it will also help with the search engine optimisation of your own website, in itself helping enhance your on-line presence.
To find what you are looking for simply browse through our Directory Categories to find the relevant business sector.  Click through and you will find a list of all the businesses providing those goods or services who have currently uploaded their information to the site.  As well as details about their business offer you'll find contact information including their website and social media addresses.