Please use the following search bar to find listings.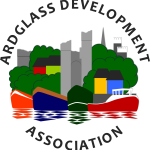 Business Description
 We work with statutory bodies, local government and our local community to deliver for Ardglass.
We are a team of volunteers dedicated to delivering projects while adhering to our constitution.
​We work to represent the residents and fishing community while striving to protect and promote our environment and heritage.
Over the years Ardglass Development Association have delivered millions of pounds worth of investment into Ardglass.
​We operate under two charitable organisations, both reporting to the Northern Ireland Charity Commission.

Send Message to listing owner