Please use the following search bar to find listings.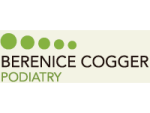 Business Description
Generally we take our feet for granted and it is not until problems occur that we consider getting them checked. Professional foot care is therefore essential for comfort and mobility. If you suffer from conditions like diabetes, arthritis or poor circulation it is of paramount importance that you seek professional care and treatment.
Established in 1986, this clinic is one of the longest established practices in the area. Berenice Cogger is a registered Podiatrist with the Health and Care Professions Council and is a member of the College of  Podiatrists with 36 years experience working for both the NHS and in private practice. The practice receives self-referral patients and referrals from health care professionals.