Please use the following search bar to find listings.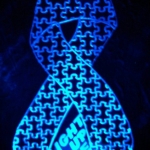 Business Description
We are a charity social and support group for anyone with ASD and their families, based in Downpatrick, Co. Down.
At CAPAA we are passionate about helping anyone living with ASD and their families.
We provide social clubs, trips, summer schemes, parent support groups, training and so much more.
All groups are overseen by volunteers that are trained to the highest of standards.
We are always excited for new people to want to join our team. CAPAA can provide Autism Awareness Training if there are enough people interested.