Please use the following search bar to find listings.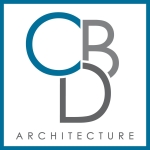 Business Description
As a practice we believe we have a responsibility to protect and enhance the quality of our built environment and provide solutions that meet the needs of our clients.
Our goal is always to make real, the dreams and aspirations of our clients.
We adopt a versatile and adaptable approach to each commission and together with our extensive experience, allows to confidently work to any brief, no matter how conservative or alternative it may be.
It is our belief that a thoughtfully designed building should not simply satisfy the practical wishes of our clients, but that it should additionally aim to enrich on a sensory level, all who use and occupy the space.
Send Message to listing owner