Please use the following search bar to find listings.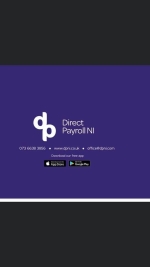 Business Description
Payroll Specialists for Small and Medium Business.
our aim is to support businesses across Northern Ireland and beyond with reliable payroll management.
Our approach is user-led, with you at the forefront.
While we can fully manage your payroll needs, we also believe in giving you full control.
Our advanced technology means you can have instant access to your payroll through our online portal and handy mobile app.