Please use the following search bar to find listings.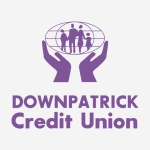 Business Description
Downpatrick Credit Union Limited has the strength, in lending terms, to provide the perfect level of help for people seeking low cost financial support.
It has taught people how to manage their money in a sensible fashion, with a philosophy based on a solid cornerstone of mutual support. People, not profit, always have and always will come first with Downpatrick Credit Union Ltd.
 They are operated on the principal of people helping people which allows the members to save together and lend to each other at a fair and reasonable rate of interest.
Members can take out flexible loans after joining and settle on affordable repayments. All our loans are insured for free against disability or death. Our loans officers will help you through every step of the loans process.
Send Message to listing owner