Please use the following search bar to find listings.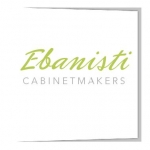 Business Description
Have been designing and building kitchens, hand-made furniture and bespoke cabinets for over 40 years throughout the UK and Ireland. Our portfolio has a massive range of styles from the modern contemporary kitchen to the traditional painted kitchen.
We are the masters of the handmade kitchen.
Our range of furniture is designed with the customer in mind, ensuring that every piece suits its new home and function.