Please use the following search bar to find listings.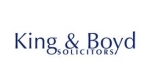 Business Description
We offer a personal service to help you and your family choose a fitting memorial for your loved ones, from traditional designs to custom made bespoke memorials, designed in consultation with individuals and their families.
We provide premium quality headstones from around the world, engraved personally in Ireland and erected for generations of families to remember their loved ones for many years to come.