Please use the following search bar to find listings.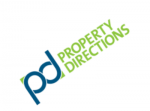 Business Description
Property Directions has grown to become one of the largest estate agents and letting agents in South Down.
Whether you are planning to sell your property or are looking to buy a property there are many good reasons to choose Property Directions. Apart from having two Main Street offices in Newcastle and Castlewellan, we advertise your property on the popular websites and update you on the progress of your sale.
We offer a fresh approach by giving honest and achievable valuations, we believe by pricing your property at a realistic price that we should be able to sell your property within six weeks of listing it for sale.
Send Message to listing owner