Please use the following search bar to find listings.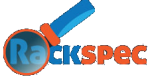 Business Description
Independent pallet racking inspections to any storage system
Supply cost effective pallet racking systems tailored to your requirements
Install and decommission racking installations old and new
Pallet racking maintenance programs to suit your requirements
The supply of racking spares at cost effective prices
Rack Armour pallet racking protection, proven to reduce damage by 80%
Pallet racking inspection training programs: shop floor to management level
We oversee the whole process from the design and manufacture right through to the installation and after sales care. We are flexible to adapt to any specific customer requirement.
We aren't tied to one supplier or partner, so this allows you to shop in confidence knowing that we have sourced the best quality shelving and racking at the lowest possible cost to you.