Please use the following search bar to find listings.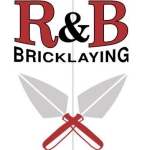 Business Description
R&B Bricklaying provides first-class bricklaying and construction work in the local area and beyond.
Stonework and bricklaying in your home or on your premises is an important exterior feature, and it needs to be carried out by experienced professionals who know the nuances of their trade.
That's where we come in, providing bricklaying and masonry work that's sturdy, efficient and affordable.
We work with a variety of bricks and stones to produce quality building exteriors, as well as other constructs such as garden walls and home extensions.
Our expertise in bricklaying and masonry also means we are able to perform a range of other services, including brick repointing and maintenance of existing structures.
Send Message to listing owner