Please use the following search bar to find listings.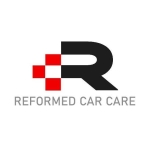 Business Description
We carry a massive range of products, accessories, tools and equipment to suit all types of customers from all backgrounds.
We have products available to retail customers and car enthusiasts to use at home or prep for shows, we have trade solutions available to detailers, valeters, bodyshops, dealerships and more, plus we also allow wholesalers and retailers to stock some of our products and accessories, making them more readily available to you than ever before.
We are the very first of our kind to offer everything you could possibly need in the world of car care, featuring many well known brands, as well as our own, in store, online and on the road, and at great prices too.
Send Message to listing owner