Please use the following search bar to find listings.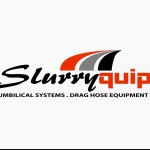 Business Description
Slurryquip is a farm machinery manufacturer specialising in slurry spreading equipment with over 26 years experience.
The company focuses entirely on innovating slurry equipment and slurry technology solutions. Unlike many existing competitors who have integrated dribble bars and umbilical systems into a varied product range, management at Slurryquip have always kept the company 100% focused on slurry equipment. This has helped Slurryquip innovate the most sophisticated and reliable products on the UK & Irish market.
We manufacture all our machines in Northern Ireland. We currently export to 16 different countries across the world. We take it very seriously about the quality of all our machines and the products we use ensuring they are durable in the toughest conditions.
Send Message to listing owner