Please use the following search bar to find listings.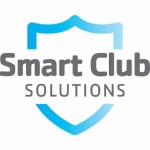 Business Description
Smart Club Solutions is a leading supplier of IT solutions to membership clubs across the UK and Ireland.
We have focused on developing innovative membership management solutions for sports clubs in the UK and Ireland for over 20 years.
Our core Membership and Smart Card products have continually evolved in line with technological advances and our current integrated offering represents a leading-edge holistic club online membership management solution with remote Smart Working functionality.
We are a single source for all your Club technology requirements, value-engineering projects to optimise club management.