Please use the following search bar to find listings.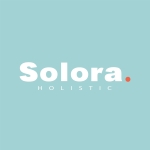 Business Description
Here at Solora, we collaborate with you,​ the client, to improve your health through nutrition and where necessary, we may utilise adjunctive supplementation with vitamins, minerals, and other orthomolecular nutrients.
​Getting to know you and your history is an important part of the process as it often contributes to your symptoms.
​Using the functional medicine model to plot the details, we work to determine how and when your illness started, seeking out the root cause and then we use this information as a springboard to wellness.
Send Message to listing owner