Please use the following search bar to find listings.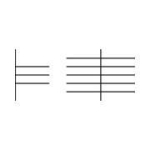 Business Description
I make quality jewellery with meaning that can be treasured for generations.
I want my jewellery to be the jewellery your grandchildren find in your jewellery box and think, "Wow! I want that!"
Each piece of jewellery is handmade by myself at the foot of the Mourne Mountains in Ireland. I offer customisation on some pieces.
Quality jewellery made by me, for you. I hope you love my collections as much as I do!