Please use the following search bar to find listings.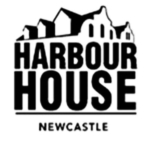 Business Description
Harbour House Newcastle is a family run business, owned by the Connolly family who have been serving customers from near and far for over 40 years.
As a second generation business, we strive to provide the customer with a warm, friendly welcome and something that will set the tone for their visit and will always be fondly embedded in their memories.
We offer a wide selection of seasonal menus with fresh, local and sustainable produce at their heart.
We have a great appetite for showcasing the fruits of the sea and our flexibility allows our menus to offer freshly caught seafood and shellfish specials daily.
A brilliant bistro menu also caters for the needs of vegans and vegetarians, our newly-opened South Prom Brew Bar allows coffee lovers to get their caffeine fix looking out at the Irish Sea and why not unwind with a refreshing beverage at are our Water Edge Terrace & Cocktail Bar.
We offer 8 en suite bedrooms boasting panoramic views of Dundrum Bay, with free Wi-Fi available, comfortable with all modern amenities is a given and we receive great feedback on our breakfasts.