Please use the following search bar to find listings.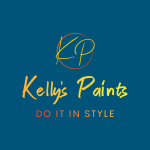 Business Description
Independent wallpaper & paint shop established in 1941.
If you're looking for paint, paintbrushes, wallpaper, and decorators tools, you've come to the right place. 
Retailer of Paint / Wallpaper / Adhesive / Scrapers / Brushes / Gas / Coal / Logs / Sticks / Firelighters etc.
Thomas Kelly has everything for the decorator.