Please use the following search bar to find listings.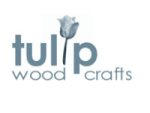 Business Description
I have been woodturning and woodcarving for many years, my work has grown and adapted from traditional techniques to the highly skilled and innovative designs and forms you see today.
Whether individually commissioned gifts or full corporate packages my dedication in creating a quality bespoke product can be seen in every aspect of my work.
Each piece tells its own 2 year story from tree to table.
Carefully selected trees are milled, seasoned, and handcarved into beautiful, unique centrepiece bowls and sculptural forms.
Send Message to listing owner