Please use the following search bar to find listings.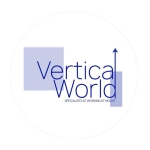 Business Description
Rope Access Cleaning and Maintenance Specialists.
We are a leading specialist rope access and maintenance company, specialising in working at height and confined spaces.
​We offer unique and effective solutions to any situation where work at height or work in a confined space is required.
We are able to reach the parts others can't.