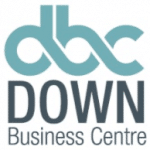 Business Description
Our role is principally three-fold; we provide business accommodation at competitive rates for light industrial, commercial and service sector businesses both new and established. We encourage and support local people on their journey into self-employment and we help businesses grow through training...

Business Description
Custom House is Newry's leading location for businesses and professionals seeking contemporary meeting spaces with the added advantage of luxury overnight accommodation available in our penthouse serviced apartments. Supported by a contemporary spacious reception and lounge, the flexibility at Custo...