Please use the following search bar to find listings.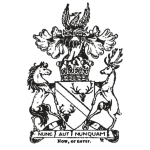 Business Description
The Kilmorey Arms Hotel is a family run hotel which strives to provide an exceptional experience for guests providing sumptuous accommodation, locally sourced cuisine and World Famous Northern Irish hospitality.
Our 24 Beautifully appointed rooms, 3 fully equipped suites and highly renowned restaurant make the Kilmorey Arms Hotel the perfect choice for getaways, private dining, weddings and corporate events.
At the Kilmorey Arms Hotel we cater to the whole family.
Providing a warm friendly atmosphere, offering amazing food and drink in our bar and restaurant.
.