Please use the following search bar to find listings.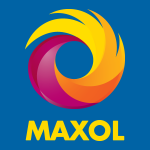 Business Description
Maxol has been at the heart of the community for over 100 years, and as a fourth-generation, Irish family-owned business, Maxol is a market leader in the forecourt retail convenience, fuel card and lubricant sectors.
Our customers are at the heart of what we do every day, whether we're providing you with your daily grocery essentials from Spar, a delicious Barista Bar coffee or a freshly made sandwich from Daily Deli, Maxol is here to make your day better.
With quality assured fuels, car wash, a well-maintained services area and a range of premium car care products, engine oils, greases, anti-freezes and AdBlue, taking care of your vehicle is easy with Maxol.
We take extra care to provide our customers with the best service and value each time you visit so drop into your local Maxol today.