Please use the following search bar to find listings.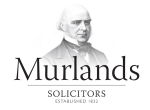 Business Description
What was once a locally based practice is now a progressive firm with both private and corporate clients throughout the United Kingdom and Republic of Ireland.
We are a modern team of forward-thinking lawyers, each with in-depth knowledge and expertise in their areas of practice. We believe in the power of a strong solicitor/client relationship, and work hard to foster our reputation of approachability and trust.