Please use the following search bar to find listings.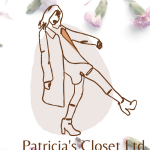 Business Description
Patricia's Closet is a boutique for the curvy girl.
We have a wardrobe for plus-size women that like to have affordable clothing.
As a larger lady, you don't have to wear black and drab clothing to look good.
We have a collection of colourful and stylish outfits and accessories that you will look fab in.
We understand the importance of a positive shopping experience, so Patricia's Closet is all about body confidence.