Please use the following search bar to find listings.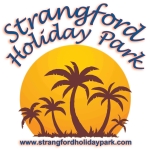 Business Description
Strangford Holiday Park sits in a wonderful location by the shores of Strangford Lough.
In an area noted for its outstanding beauty, the park is the perfect holiday spot for relaxing and enjoying the best of both coast and countryside.
The caravan park offers easy access to Strangford Lough and the lough-side villages of Strangford and Portaferry.
Make the most of the location to enjoy walking, biking, bird watching or a drink and some great seafood at a nearby restaurant.
There's no better place to enjoy a weekend break or longer vacation than at Strangford Holiday Park, one of the finest holiday home parks in County Down.